Alumni Spotlight: Jasmine Gao
We sat down with Technovation 2011 Alumni, Jasmine Gao to catch up and see what she has been up since her with us as a Technovation Droidette. Jasmine is an entrepreneur at heart, a gamer, and a tech-driven insomniac. She is currently a Data Strategist at bitly and an Enstitute fellow. You were once a Technovation student. Can you tell us what stands out to you most about your experience...
Conceptualize, Protype, Remix, and Test Small!
It's a great time to learn coding! Everyone from will.i.am to Chris Bosh to Sheryl Sandberg, COO of Facebook are stating the facts: software is now part of all we do, but very few people know how to code. (Check out code.org for more on this).    App Inventor is a great way to start because it lets you program by plugging puzzle pieces together and you get to learn by building cool apps for...
How to Live a Technovation Life
You might be thinking, "What is a Technovation life and why would I want to live one?" For the last 3 months, I have been a mentor in the Technovation Challenge, a program to encourage young women to become high tech entrepreneurs. This is my fourth Technovation Challenge.  For the participants and the mentors, going through the challenge can be thrilling, exhausting, inspiring, exasperating, and...
Tips for Submitting Your App
Congratulations, Technovation teams, you are entering the last week of the Challenge. Below is my general advice for getting the maximum score on each part of the rubric. Our judges are a mix of Technovation mentors (previous and current), previous judges and guest speakers, and industry experts. To make things fair, all judges will only review submissions from outside of their region (e.g. a San...
Watch
We meet the Innogators, two Technovation teams from the Castilleja School, as they work on their apps and pitch videos.
Getting Feedback for Fantastic Apps!
So you're building a mobile app? That's awesome! Dreaming up a hot new app can be so much fun. There are a lot of steps to learn, like designing, programming, testing, and marketing. One of the most important, but sometimes less obvious, steps to creating a successful app is collecting and integrating feedback. Feedback helps us make apps that people actually use and love! Imagine this, you spend...
My Game Development Story: Dorothy Finnigan
We sat down with Slow Life Games Co-founder Dorothy Finnigan to learn about her path to game development. Slow Life Games recently released their new game Ivory Tower Defenders and are proud to announce that it has made its way to the top 50 Strategy Games on the App Store. Tell us about Ivory Tower Defenders. What inspired the idea for this app? Were there others like it on the market? College...
Watch
Why Technovation? Hear it straight from our girls!
Mentor Spotlight: Madeline Foster Martinez
In this week's spotlight is Maddie Foster Martinez, a graduate student at UC Berkeley. Maddie has been a long time supporter of Iridescent through her amazing work at our NYC Science Studio and beyond! This year she is virtually mentoring a team in Jirapa, Ghana. We sat down with her to learn about her team and more. Can you tell us how you first learned about Iridescent, and what your...
The Power of Great Presentation Slides
A powerful presentation invites the audience to be part of a movement. It is the moment to touch people and mobilize them into action — to fight for a cause, to buy a product that makes their lives better or, in your case, to fund the project you have worked so hard to build. In Technovation Challenge, the pitch is the moment the teams have to build a relationship of trust with the judges...
What Career in Technology Is Right for YOU?
There are many different career options in technology, and it can be overwhelming to figure out what the differences are among those options and what might be the best fit for you.  In addition, there are many different types of technology companies out there, including software companies, hardware companies and biotech companies.  Today we'll focus on some of the typical careers in software...
Watch
Technovation HSHM team Tech Girls show us their version of the Harlem Shake!
Mentor Spotlight: Trish Fontanilla
In this week's spotlight is Trish Fontanilla, the Community Manager at Vsnap. Not only is Trish a returning mentor, she is actually mentoring two teams this year! She is mentoring a local Boston team from the Advanced Math and Science Academy, and another team from Valley Christian School and Dougherty Vally HS in San Jose, CA. Since last year, Trish has shown her dedication in many ways...
Rinse and Repeat: How to Start a Business
Think about an app or gadget you love to use. Is it Instagram? Is it Snapchat? Your smart phone? Whatever it is, at some point it did not exist. At some point someone out there decided that there was something missing in the world or they wanted to make the world a better place. An entrepreneur is someone who feels this way and makes something to create the world they want to see. When this...
The Traditional Business Plan Gets a Makeover
This week's guest blog post is by Ashley Jennings, Founder of Girlmade. One of the most daunting tasks you will have to face when you start a new endeavor is to write a business plan. Most people spend hours, maybe even days or weeks writing document that could easily be mistaken for a college dissertation. If you are going to spend that much time and energy on writing it, wouldn't you want to...
Recap: Technovation Mentor Mixer at Salesforce.com →
Watch
Our new interns, Prianka and Ruta, from Monta Vista High School, have been working hard to film and edit video interviews from the Stanford Hack Day. Over the next few months, they'll be featuring schools from around the world, interviewing girls about their experiences in Technovation.  Check out this video of Stella and Anvi, from Mountain View High School!
9 tags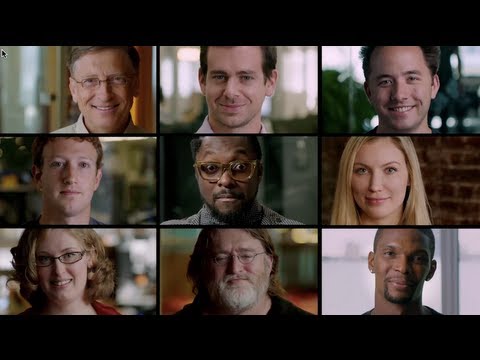 To Build an A+ Technology Product, Start by...
This week's guest blog post is by Samantha Quist, Founder of Copywriter Central. Imagine you're writing a book report, but you haven't actually read the book. Your friends have told you what the book is about. You know the main characters' names and ages, and you can kind of guess what sorts of things might happen to them. But since book reports are generally graded on your attention to...
13 tags
Dare 2B Digital 2013
We had an amazing time presenting at the Dare 2B Digital conference over the weekend in Redwood City, CA. Throughout the day we worked with middle and high school students, and had them create paper prototypes. Girls worked in teams, developed paper prototypes, and then pitched them in front of their class. Some of our favorites were ideas were: "Plantsopedia" an app that allows users to identify...
10 tags
Hack Days Around the World | Technovation...
With Technovation Challenge's 4th season underway, teams around the world are preparing for the 12-week course by completing five App Inventor tutorials known as "Hack Day". Check out part 2 of our Hack Days Around the World Series below! Technovation Canada - University of Regina (Saskatchewan) Excerpt and photo below from article by Daryl Hepting, Professor, Computer Science...
12 tags
Mentor Spotlight: Katherine Corner
This week's mentor is Katherine, a veteran Technovation mentor working with a team at the Immaculate Conception Academy in San Francisco. We are lucky to have Katherine as our SF mentor coordinator this year, as she's done a fabulous job organizing events for our mentors in the Bay Area. Katherine currently works at Boku as a product manager. KATHERINE'S INTERVIEW WITH US: ...
Happy Digital Learning Day 2013! - Technovation... →
Mentor Spotlight: Cassandra Valencia- O'Shea
  Our first "Mentor Spotlight" features a very special mentor. Her name is Cassandra, and we know her from her participation in the Technovation a few years back— as a student! Cassy is now a sophomore at Stonehill College in Massachusetts (where she studies computer science!) and is mentoring a team of girls at Needham High School. CASSANDRA'S INTERVIEW WITH US: You...
The Aga Khan Education Board For Canada |...
The Aga Khan Education Board for Canada in conjunction with Technovation launched launched Technovation Challenge in Canada at an event at the Ismaili Centre in Burnaby on Saturday, December 8, 2012. Distinguished women leaders in technology (industry and academia) attended a networking and mentor recruitment event featuring a panel discussion entitled "Leadership Stories". Anar Simpson, Global...
12 tags
Guest Blog: Winstina Hughes, Student Interviews at...
About the Blogger Winstina Hughes graduated with a bachelor's degree in Planning and Public Policy from Rutgers University. She is currently a graduate student pursuing a Master of City and Regional Planning degree at Rutgers. She has covered Planning and Community Development as a journalist. Part of today's group of volunteers she interviews two young teens about what motivated them to...
The Hopscotch Blog: Iridescent Girls Hack Day →
gethopscotch: Yesterday we headed up to the Bronx to mentor some amazing girls. They were making Android apps using app inventor in preparation for the Technovation Challenge, a program put on by Iridescent Learning to get high school girls programming mobile apps. For anyone that missed it but is…
24 tags
Meet the 2013 Technovation Team
As we kick our 4th Technovation Challenge season off next week with our 12-week course on P2PU, we would like to introduce our team at Iridescent. We are the four women in Boston, New York, Chicago, and San Francisco who run Technovation Challenge. It is a pleasure to work with your teams around the world this season. Jenna Blanton, Director of Communications and Program Development, Technovation...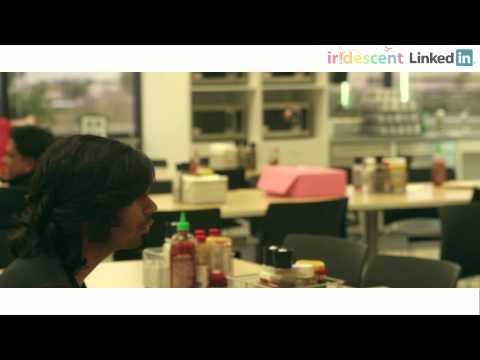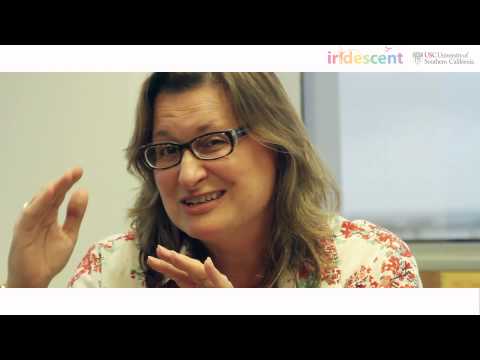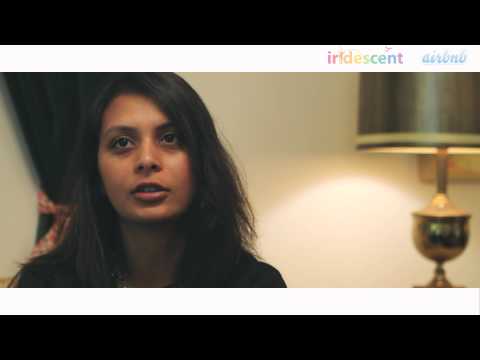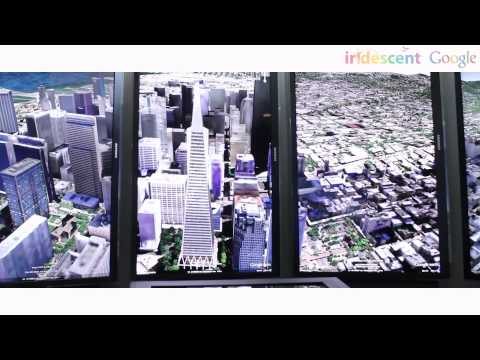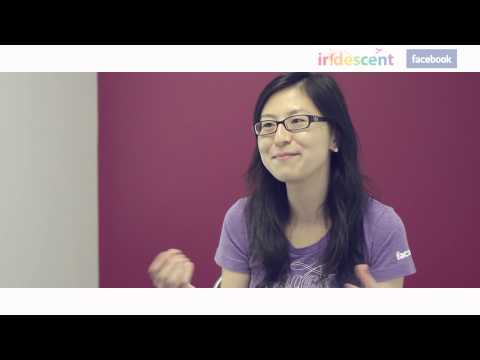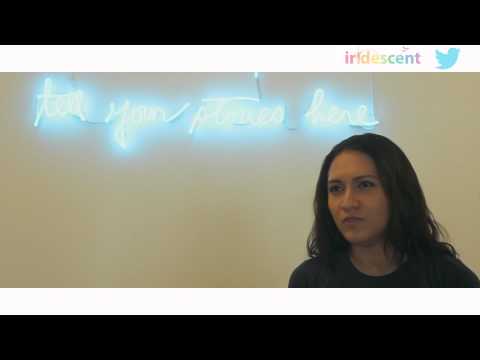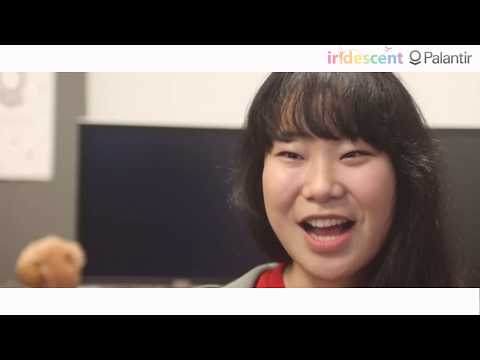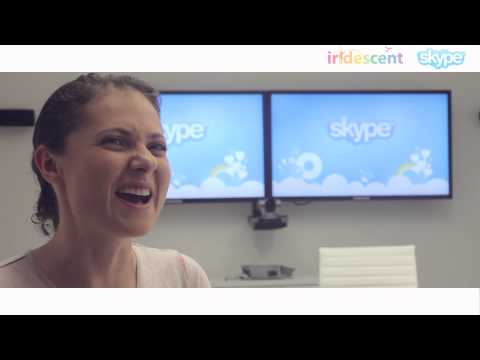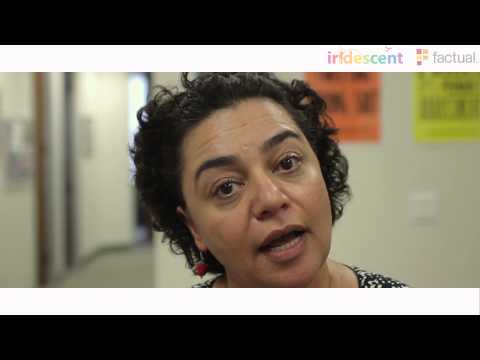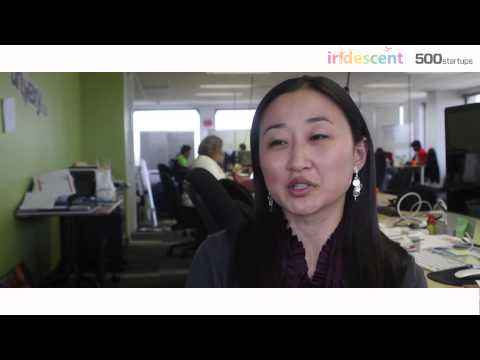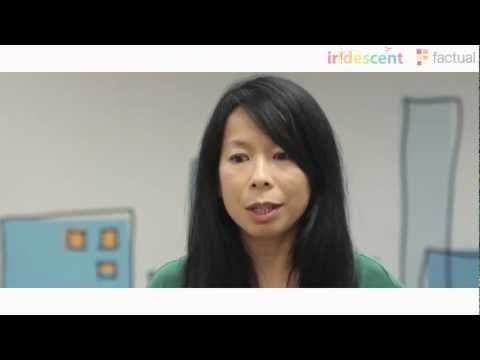 5 tags
Technovation Challenge prep: All smiles with App...
http://www2.uregina.ca/yourblog/?p=7058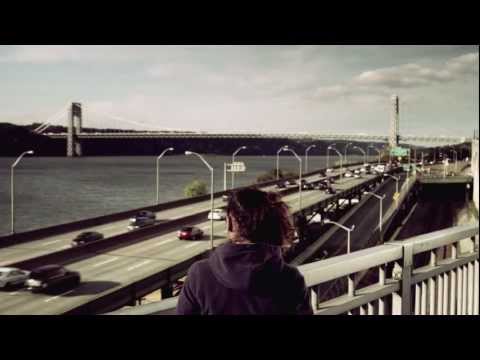 Grant to expand NYC Technovation
We are thrilled to announce that we were awarded a grant from the New York Community Trust to run Technovation in New York City. The $50,000 grant will help us expand Technovation from the 50 girls we worked with in 2012 to 100+ in 2013. We have some amazing partners from the Hive Learning Network NYC, including the YMCA (Long Island City and Ridgewood) and The Point, who will be hosting girls at...
Technovation + TechWomen = Empowered Girls & Women...
Last week, we presented to 41 TechWomen fellows from the Middle East and Africa. TechWomen brings emerging women leaders in technology sectors from the Middle East and North Africa together with their American counterparts for a professional mentorship and exchange program at leading companies in the United States. The women we met were so inspiring and so many of them were excited to bring...
We are a She Will Innovate finalist!
We are thrilled to announce that Technovation is a finalist for Intel and Ashoka's She Will Innovate contest. 292 organizations applied, and only 10 were chosen! But we need your help to win- vote for us and help us win $10,000! Vote today and spread the word! Voting ends November 7th.
4 tags
2011 Winning App Available on Google Play
Ever wonder where something went, and realized that you had loaned it to someone the week before? Tired of keeping track of the money you owe your friends? I.O.U, an Android app created by high school girls using App Inventor, allows you to keep track of items and money that you have loaned and borrowed, an it is now available for free on Google Play.   I.O.U was created by the Sparkling APPles...
I Imagine. I Invent. I Engineer.
Reposted from the Huffington Post. Written by Danielle Clark. This column features stories from students exploring the intersection of creativity and technology through Hive Learning Network programs in NYC and Chicago. Have you ever had a moment where everything you've done leads to one choice that decides your future? If not, waiting for that choice is unexplainable. It's...